"When we are no longer able to change a situation we are challenged to change ourselves" Viktor Frankl

The counseling relationship is a special, soulful & sacred experience. In practical terms, it's meant to be helpful, supportive and uniquely personal. As your therapist, I am honored to be invited onto your journey and consider it as a timely opportunity to learn & grow. As a Licensed Marriage & Family therapist with nearly 25 years of experience, my counseling services extend to:


Couples who desire better communication, more effective conflict resolution, as well as the ability to discern when the presenting issue is one for the couple to address and when it is the responsibility of the individual to resolve. Insights in areas like this can turn relationships around.


Teenagers that are needing guidance in dealing with peer pressure, motivation issues as well as insight into their world of emotions, including anxiety, depression & self esteem issues can receive a mentor style of therapy. I typically start seeing children starting at age 12, but exceptions are made to see children of younger ages... Adolescence seems to be starting earlier & earlier.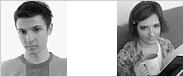 Men & Women who give themselves permission to take time to look at their own life experiences, unresolved issues or find stress showing up in too many areas of life can benefit from the personal focus offered in individual psychotherapy. So often we give so much of ourselves to our "ROLE" of husband, wife, parent or employee etc that we neglect the need of the heart, the soul, "the PERSON WITHIN". Exploring "our story" in a safe setting to open up can lead us back to who we are meant to be.

George is a highly sought out speaker in addressing the needs of family life & personal growth. His presentations are insightful, humorous and helpful.
Recent Workshops have included:
●Raising Kids with Emotional Intelligence
●
Understanding our Sons : Insights into the Inner Life of Boys
●
How Kids are wired: A parent's guide to emotional connection
●
Boundaries: Insights into ourselves and our relationships


●
What's Up with my Son: The Top 10 Things You Need to Know
more info
here